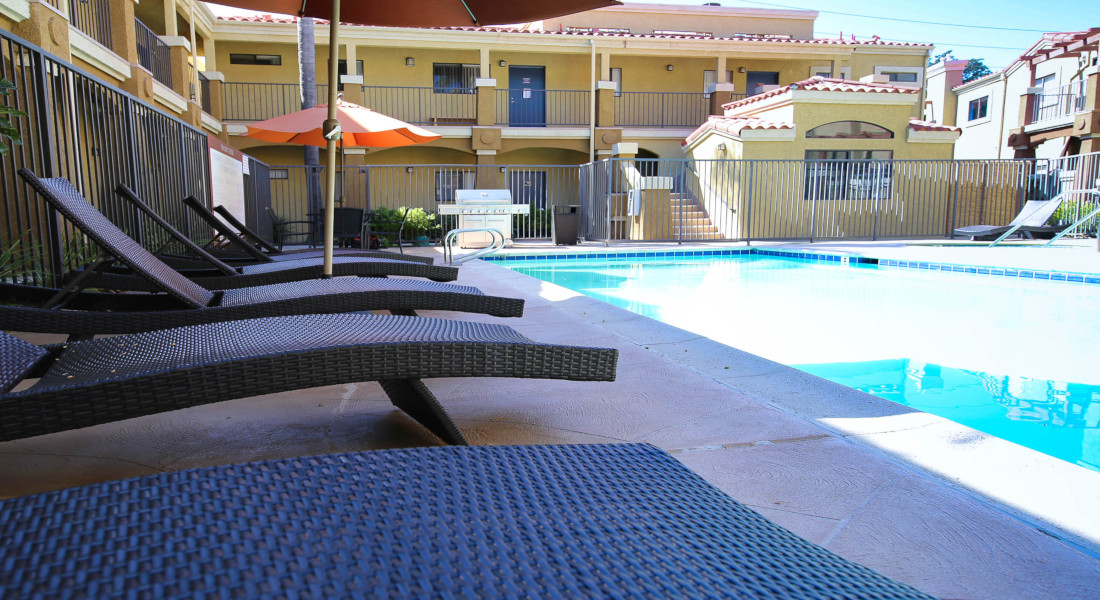 PROPERTY MANAGEMENT SERVICES
It is Harrison Properties' mission to provide a personalized level of service that goes beyond what is normally expected from a property management company. At Harrison Properties, we offer a broad range of services to protect, enhance, and maximize your apartment investments, while sparing the owner from the daily trials and tribulations of property management.
Contact us today and get an evaluation of your property by one of our experts.
---
Landlord-Tenant Relations
Provide on-site managers with expertise in landlord-tenant law, contract law, rental techniques, leasing policies and procedures.
Tenant retention program to reduce unit turnover.
All resident work orders are processed in a timely manner.
Proper record keeping for all maintenance and improvements to resident units to avoid litigation and duplicate work.
Enforce 3 day notice to pay or quit and any eviction procedures in a timely manner to avoid rent loss.
Annual resident survey to match resident desires with property maintenance and management.
---
Strategic Marketing & Leasing
Preparation of vacancies for re-rental to standards that will support maximum income.
Presentation of clean, well managed rental property to attract best qualified residents.
Advertise vacancies by company website, on-site signs, free internet sites such as Craigslist and occasionally in media publications.
The best and most effective sale techniques are used to market vacancies.
Thorough and effective credit check procedures are implemented to qualify prospective tenants.
Continuous marketing survey of local rental market and competing properties.
Time rent increases to minimize vacancy loss and increase building income.
Decorate vacant units to promote appeal and speed rental turnover.
---
Building & Ground Repairs
Regular thorough inspection of property to maintain high standards.
Recommend ways to improve the appearance, efficiency and safety of the property.
Provide construction management for both preventative and corrective construction.
Conduct job walk with contractors and select the most competitive and reliable bids for all construction projects.
Supervise independent maintenance and gardening services, subcontractors and other suppliers.
Provide quarterly inspection report of units to assure tenant safety and comply with housing department requirements.
---
Maintenance & Remodeling
In order to provide our tenants with the utmost service, we provide weekly on-site maintenance services to provide functional and appealing spaces. If our maintenance crew is unable to perform a task, we engage highly qualified licensed, bonded and insured subcontractors to complete the job.

When a vacancy becomes available, Harrison Properties conducts a thorough evaluation and makes remodeling recommendations that ultimately increase rental and property value. We recognize the trust and faith our clients put in us, we respect and protect that trust, and strive to make every project as seamless and market appropriate as possible.
---
Staffing
Recruit all management and maintenance personnel.
Hire property managers with extensive on-site training and experience (all qualified managers and maintenance personnel are required to undergo a thorough background and credit check to maintain the highest integrity).
Provide comprehensive sales and marketing training to on-site managers.
Provide continuous training and classes to maintenance personnel.
Prepare on-site managers and maintenance personnel for emergency situations.
Quarterly meetings for all managers.
Yearly review and evaluate personnel based on resident survey which is done annually or as needed.
---
Property Purchase and Sale
Provide pre-purchase inspection and evaluation: offer objective opinion of the value of the property; details evaluation on the neighborhood, rental rates, vacancy factors, physical condition of the property, deferred maintenance, staffing requirements and effective marketing program for the property.
---
Accounting & Financial Reporting
Preparation of annual budgets for owner's approval.
Preparation of quarterly and annual financial reports including income statement, balance sheet and rent roll. Report includes notes on any budget variances.
Prepare cash flow budget comparison report.
Deposit rent and security deposit receipts.
Make payments for all property expenses, including mortgage, insurance, real estate taxes, maintenance and repairs.
Keep accurate financial records and have them available to owner at all times (accounts receivable and accounts payable).
Review all invoices for proper approval and allocation of expenses.
File IRS-1099 and State DE-542 forms for all independent contractors.
Track vendor insurance coverage and contractor licenses.
Work directly with owner's accountant to comply with all GAAP rules and tax saving plans.
Each property has its own separate checking account. No funds are co-mingled.
Produce individual and consolidated reports for multiple properties under one owner.
---
Upgrading & Repositioning Properties
In a rapidly changing real estate environment, it often becomes necessary to significantly reposition real estate to realize its full investment potential. Harrison Properties delivers the expertise necessary to make market-driven real estate recommendations regarding possible repositioning scenarios and to execute the changes and capital investments that building owners elect to pursue. We have worked with both existing real estate land and building owners and new buyers to shift a property's marketplace perception and increase cash flow.

We take a comprehensive approach to repositioning an asset. To increase real estate investment returns, we never hesitate to recommend that our clients reposition a property if we believe it will deliver greater returns in either the short or long-term. There is no extra charge for our services to oversee this work.

Our approach includes a thorough analysis of the building's location, tenant mix and the surrounding market. Based on that robust market and property data, we analyze the current positioning. We ultimately develop and provide a firm point of view and a clear recommended path toward deriving optimal financial results from a property, multi-building development or an integrated real estate portfolio.
---
Management Fee
The monthly management fee is calculated based on our cost of doing business and rendering the best possible service to our Owners and Residents. It is usually stated as percentage of the gross income collected. It is set on a property-by-property basis and is consistent with the property size, its location, age, condition and management effort required. Harrison Properties does not believe in any hidden fees to our Owners. There are no construction management fees, architecture and design fees (excluding fees from outside vendors), or petty reimbursements.